The Old Potters Mede Pictures
This is one of the row of buildings erected for "European Volunteer Workers" during the war, who might just have been low risk internees or POWs. The building was then used as part of Wrotham Secondary School from 1950 until the new Secondary School was built on its current site. Note that the Horsa huts on the south of the school site were built in 1948 and are still in use today, good value for KCC!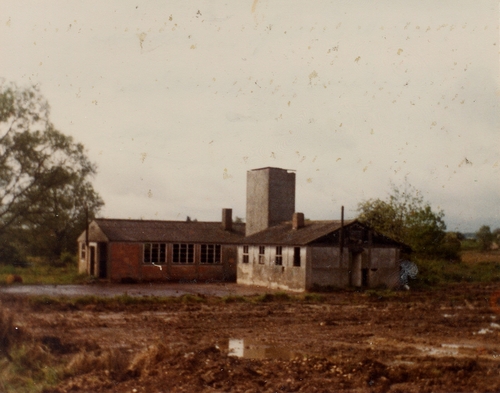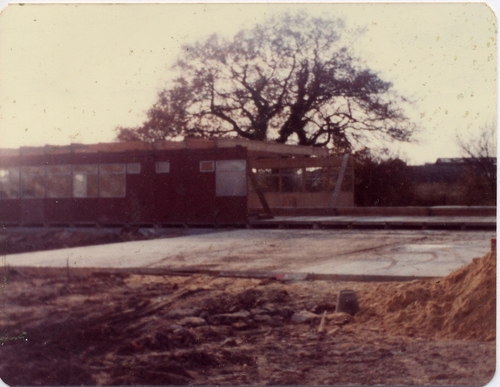 The concrete base was laid by a team of volunteers led by Frank Bangay and Michael Stone, and the building was purchased from Cementation Construction for £2000 when they had finished with it as a site office for the M26 construction.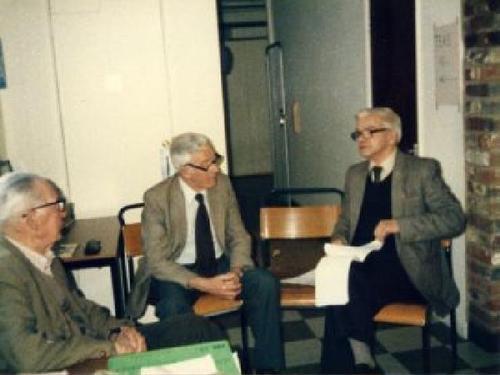 Above seated on the right is Frank Bangay, with Michael Stone (below right) the driving force behind Potters Mede and many other projects.
>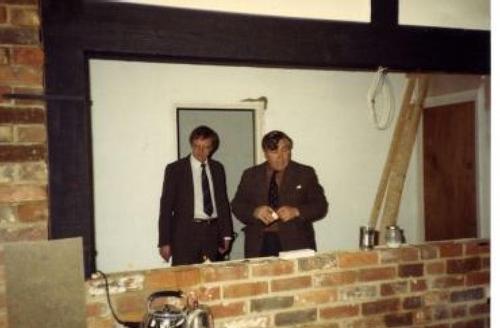 Sample Photo 3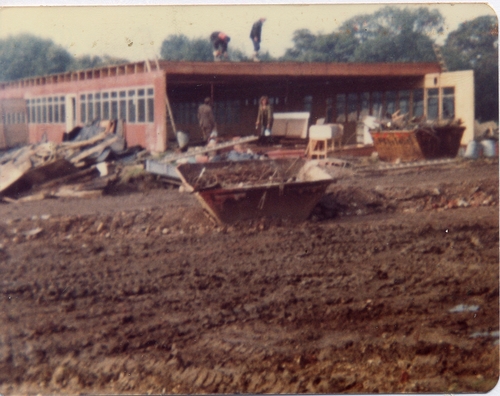 The building nears completion
Sample Photo 4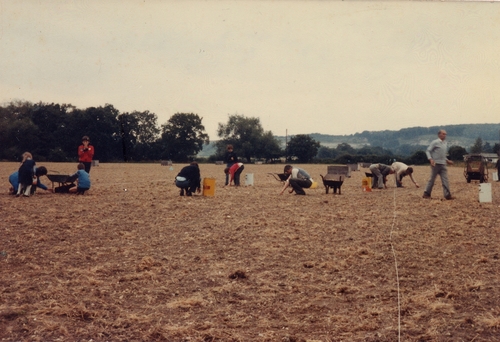 Crowds of willing volunteers doing the back breaking job of picking stones from the pitches-to-be
Sample Photo 5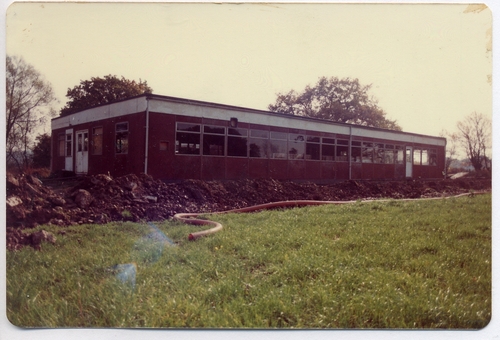 The completed building. It was subsequently re-clad by the Parish Council.
Sample Photo 6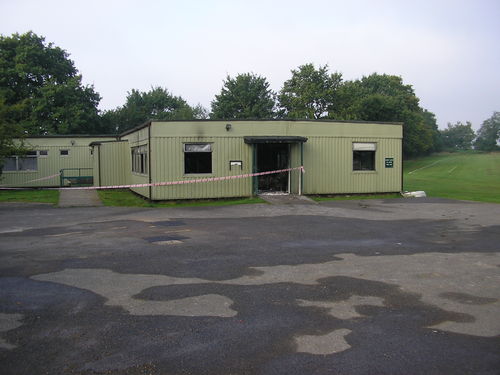 Doesn't look too bad, does it ? Click on the picture and see what happened to it in September 2007, as a result of arson.
Free
Feel free to download and use images.