PARISH HALL
PARISH CHURCH HALL
The Parish Church Hall is owned by the Diocese of Rochester, but operated as a public venue by its own committee. It is a delightful little building, part of Borough Green's history, and for a time was the Primary School. Its regular daytime use is by the Brightstart Playgroup, and evening use by a range of local groups. It was originally built in 1875 as the Infants School.
Brightstart can be contacted by calling Jan Niner on 07858 188867
Hall Bookings call Jenny on 01732 883405 , or email Jenny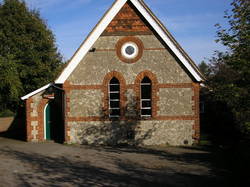 Main Hall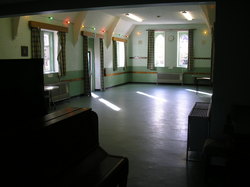 The main hall is ideal for meetings and dances up to 100 people, or "seated" events up to 90. It is perfect for smaller wedding receptions, dances and children's parties. There is a kitchen as part of the package.
Email Jenny for current prices and to book, or call 883405
Car parking 12 tight spaces. Maybe a couple more of you're all very friendly.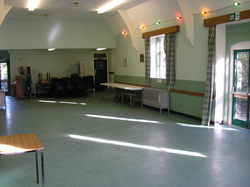 Kitchen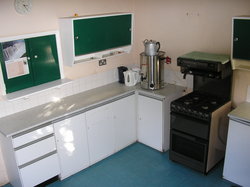 The kitchen comes as part of the package with a Main Hall booking. It is fully fitted with a gas cooker, and a serving hatch to the Hall, but no fridge. A wide variety of crockery supplied, but check your needs when booking.
Committee Room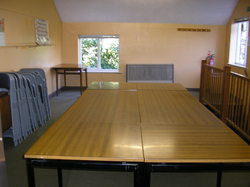 The upstairs committee room has a completely seperate access, but is not available to rent at present.
Bookings
Jenny, our booking secretary, will guide you through the booking process, and ensure that you get what you need from our hall. She can be contacted on 883405, or email Jenny , and would be happy to show new hirers around the Hall. She welcomes individual bookings, and block bookings from groups who may meet weekly or monthly. Parish Church Hall, Quarry Hill Rd, Borough Green, Kent TN15 8RH
The Front Door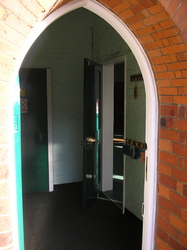 Feel free to download and use images.