MORE SKULDUGGERY
At the TMBC Planning and Transportation Advisory Board on the 24th July 2018, the Public Reports Pack contained the statement below:
"1.2.10 Following further consideration, including discussions with the consortium proposing the development at Borough Green, it has been confirmed that given the significant cost of the construction of the relief road, limiting the number of houses that could be built before the whole road is completed to 200 or 6.7% of the total, would seriously impede the deliverability of the overall site."
Between the end of the "Call for Sites" Consultation, and the start of the Regulation 19 Consultation in Autumn 2018, by definition further input is not allowed. We accept there may need to be contact for "minor clarifications", but because the Borough Green Garden City proposal had gone from "Severely constrained (Greenbelt AONB) and unsuitable, not deliverable within the Plan period to 2031" to being selected as TMBC's flagship policy supplying 43% of the entire housing need, despite the availability of 11400 suitable sites on non-greenbelt land.
It would therefore appear that significant discussions had taken place between planners and the Consortium, resulting in huge changes to the Local Plan. I then lodged the Freedom of Information request, asking for details, minutes, notes of all meetings.
This was refused in this email from Ian Bailey . His main reason for refusal was that all Steve Humphrey's emails were deleted , but a quick query to IT Support got this response , So was Ian lying, mis-informed or misdirecting us?
I lodged a complaint with the Information Commissioners Office, whe deferred action until completion of a TMBC Internal Review. This review by Louise Reid concentrated on the cost of examining the 175,176 emails, estimated at 197 Officer/Days. Completely spurious and misleading - simply sorting and filtering the results by date, addressee and subject would have whittled that down to the actual 50-60 emails involved.
So it now sits with the Information Commissioner, who yesterday agreed to restart their investigation.
June 2019 Information Commissioners report allows TMBC to conceal the skullduggery.
PROGRESSION OF BOROUGH GREEN GARDEN CITY AS PLANNERS CAVE IN:
Below is the scheme as proposed by developers, to which Planners responded that there were "too many constraints on the land for it to come forward into the Plan"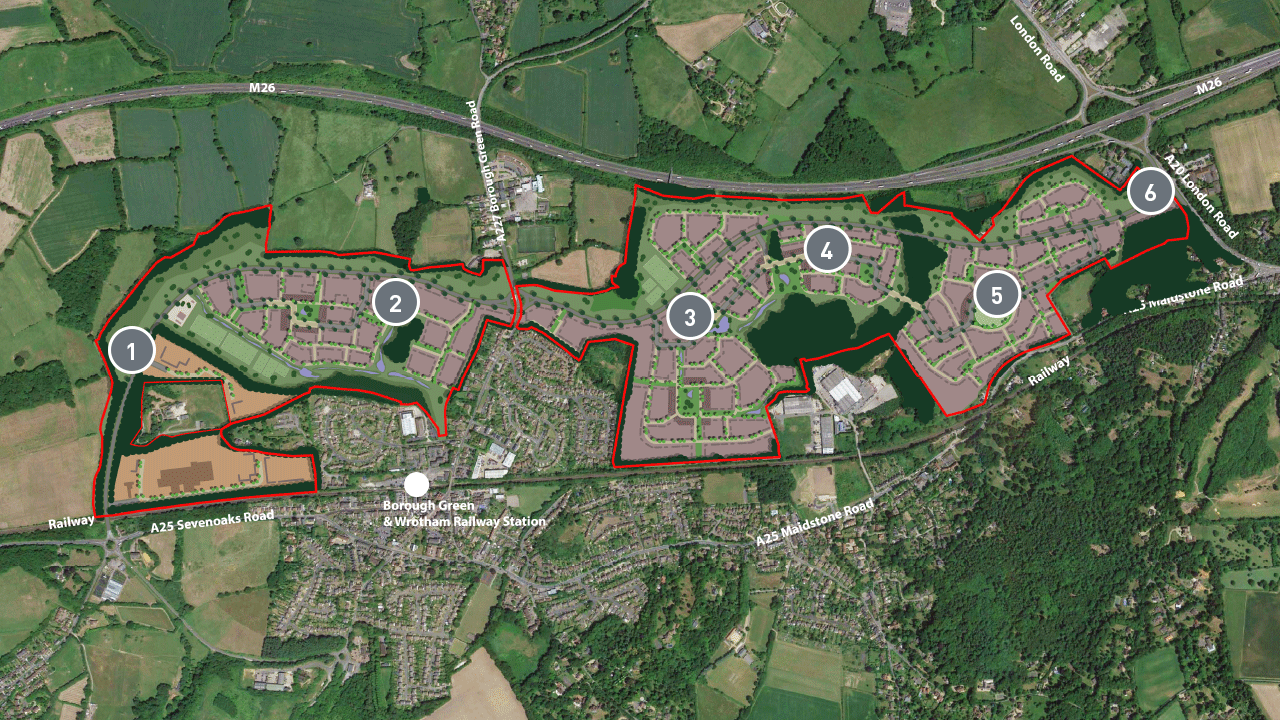 But then the Planners were persuaded to use "Just a little bit" below, just Celcon and Robert Body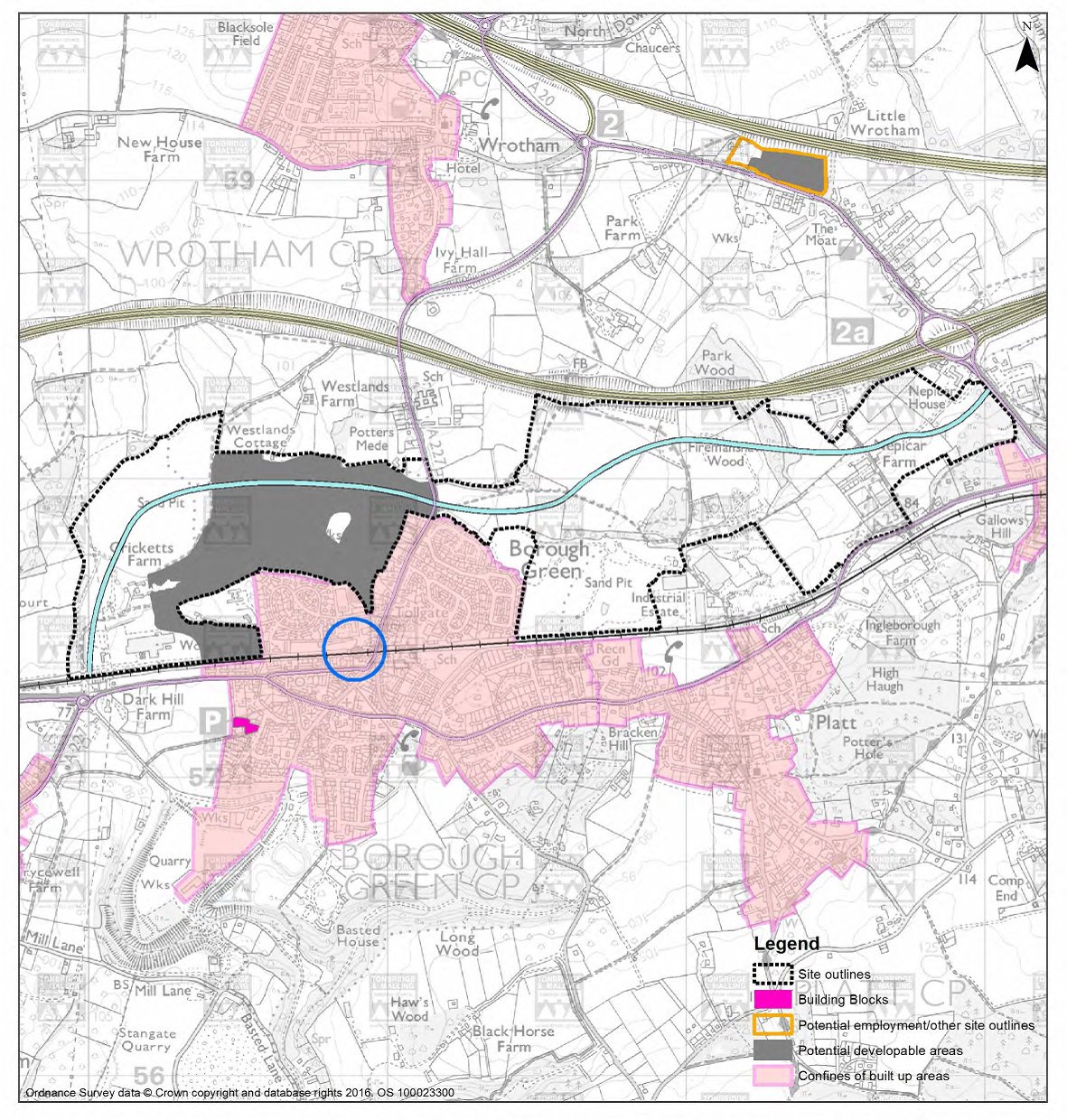 Then they were persuaded to use another "little bit more", and include the Horsefield and BG Sandpits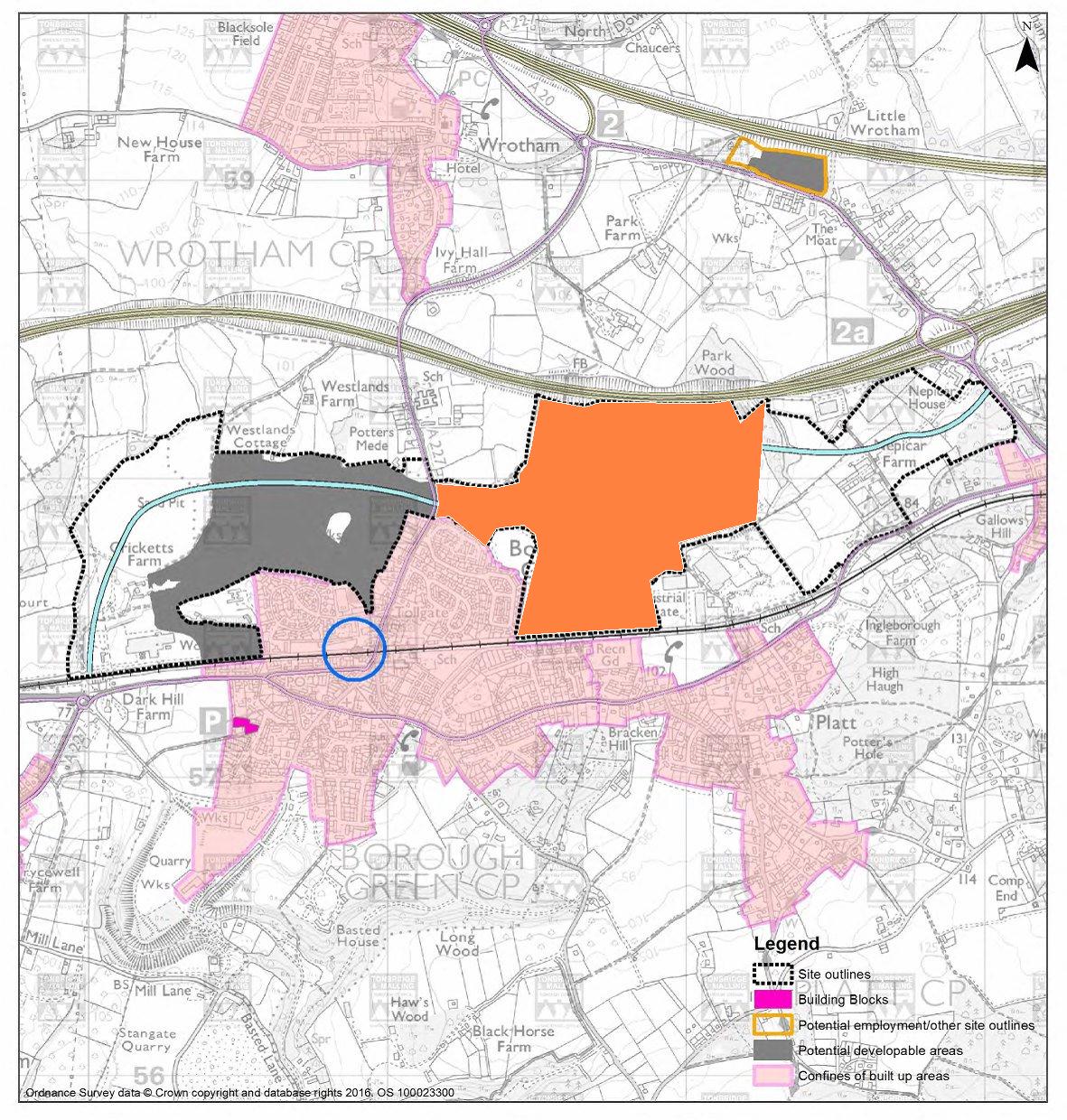 Then the developers said, "you have caved in this far, you might as well give in completely and go the whole hog", so they included the Claypit and Nepicar Sandpit as well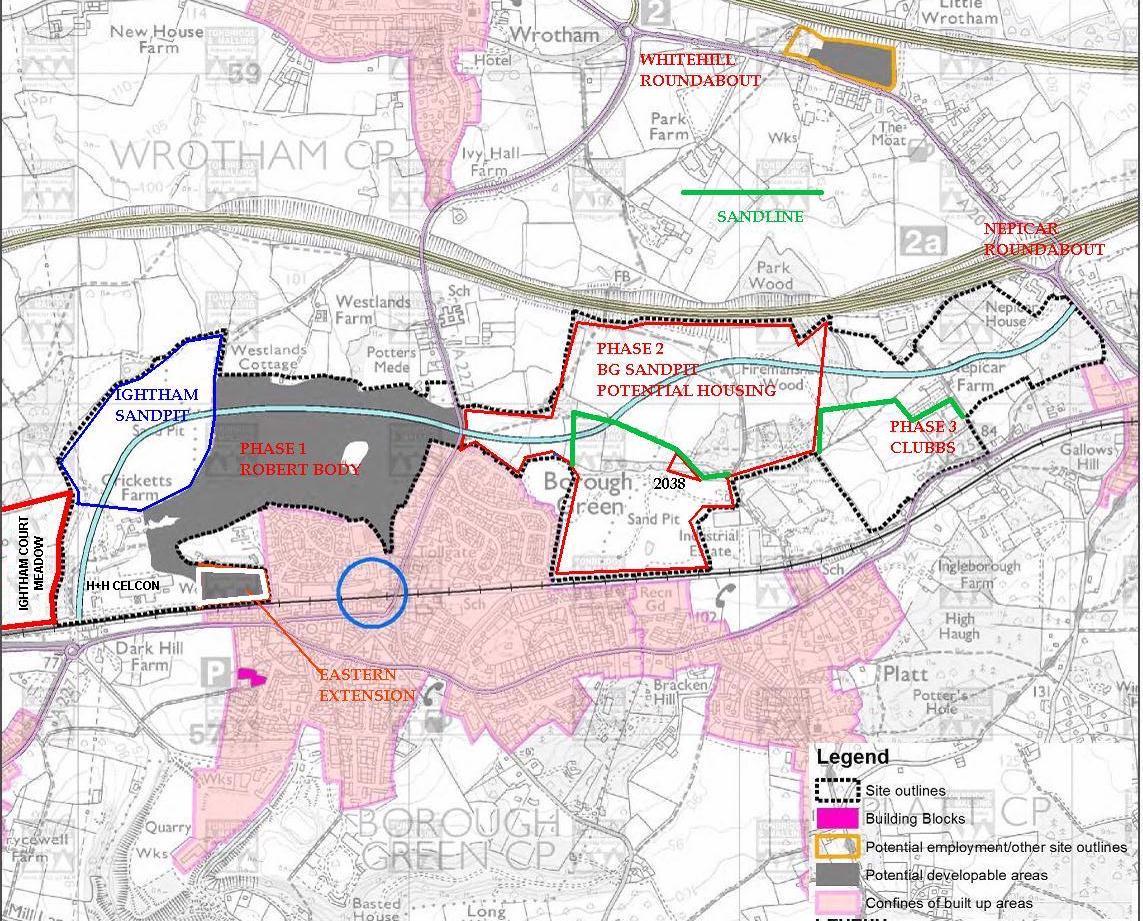 And as you can see below from the Final Solution, the developers got their way.....Or have they?