STANGATE QUARRY HISTORY
Stangate Quarry was opened as quarrying moved south from Isles Quarry after the war, and opened south of Mill Lane in the late 50s. This first picture, one of three by Robert Mitchell, the famous fruit farmer next door, shows the Stangate operation looking East.The 4 pillars on the right are crusher, stone dryer plant in the centre with the steam, with the tarmac plant to the left. In the foreground is a Foden halfcab 6-wheeler loaded with stone.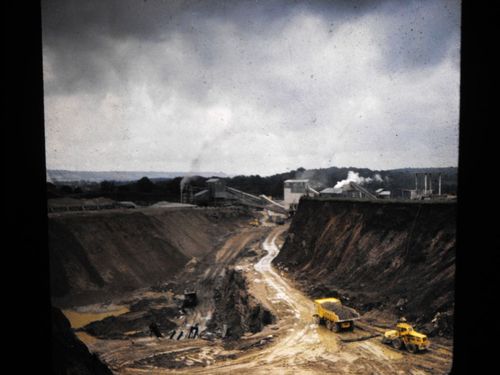 Below in the centre is on of the Air Operated drilling rigs, with its tow-along Ingersoll Rand compressor
.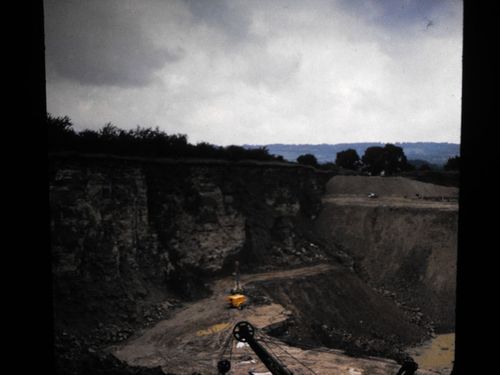 Below hive of activity with the small deisel Ruston, and the big electric, loading a queue of Fodens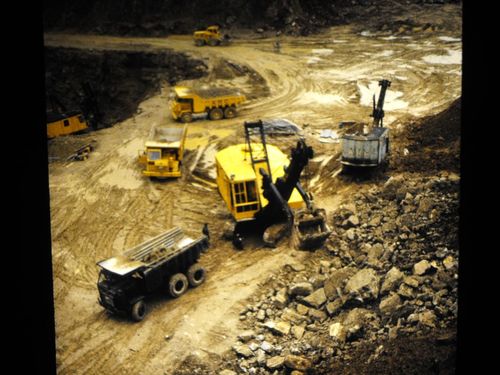 Below a picture of the hole just before quarrying ceased, looking south
.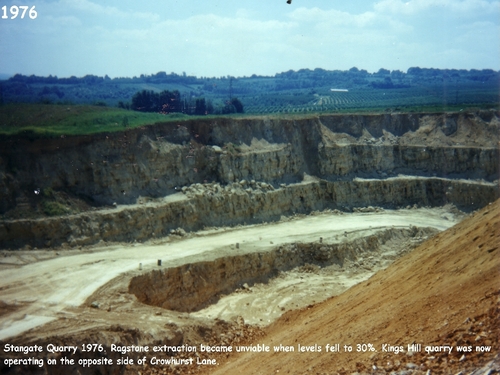 An Aveling Barford 40 tonner, bought in when the quarry went to 16 hour working in 1976.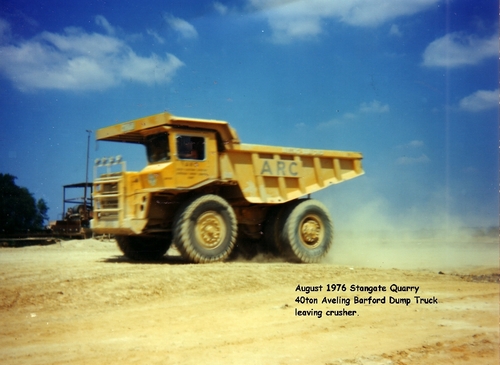 Below, Tommy Parker (weighbridge L) and Dave Pargeter (Quarry Manager R)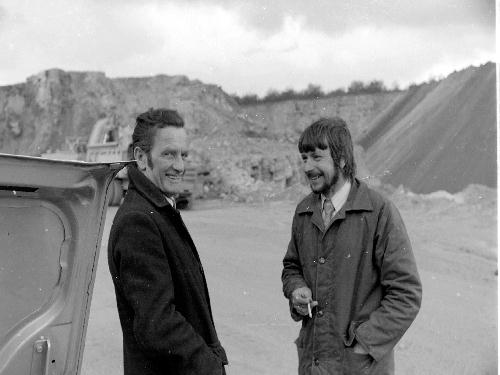 Below : two garbos tipping into the landfill, pic courtesy of Trucknet.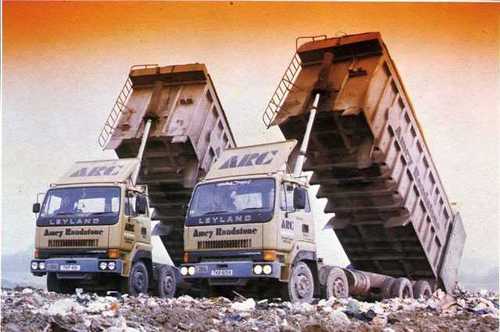 Below Volvo dozer pushes rubbish into the hole, spiked wheels break up plastic bags to allow contents to rot, pic courtesy of Mick Braund, Garbo driver. Link to Mick Braunds youtube video of the garbos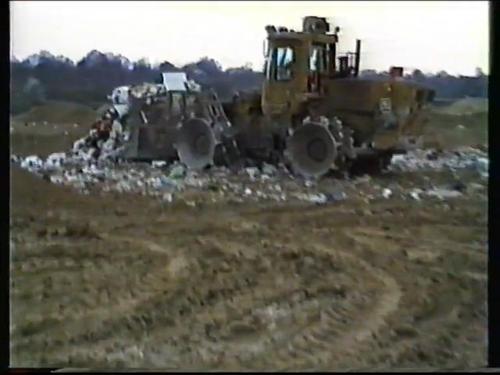 Volvo dumper bringing capping material to cover the day's tipping
.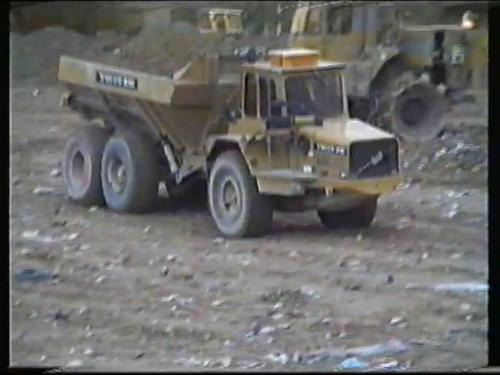 Volvo tipped and on its way for another load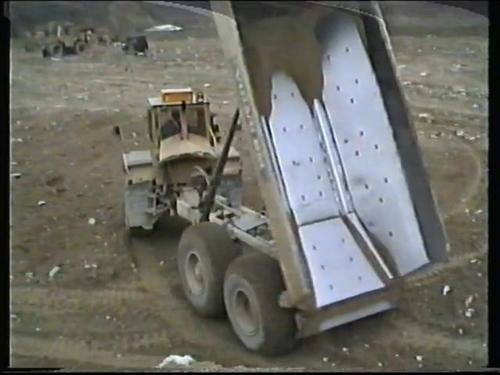 Below, Infinis Gas Utilisation plant using landfill methane to generate electricity.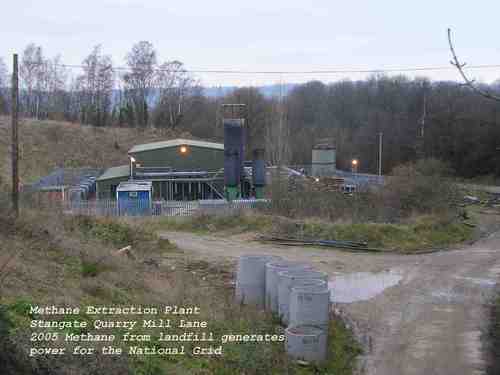 Below, London Waste operation changed from these tipper bodies, to the yellow containers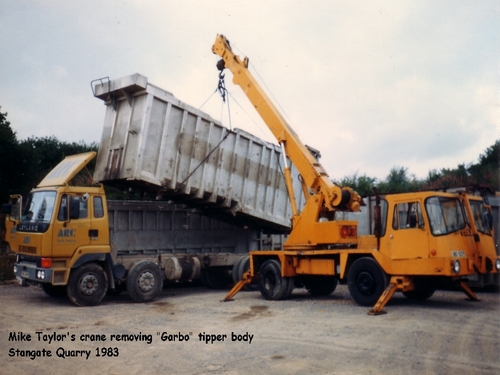 Looking north over Stangate, showing its relationship to Borough Green and Isles Quarry,
pic courtesy of Steve Hayman, BG resident